September 2, 2021
How Printing with Soy Ink Benefits The Environment?
Packaging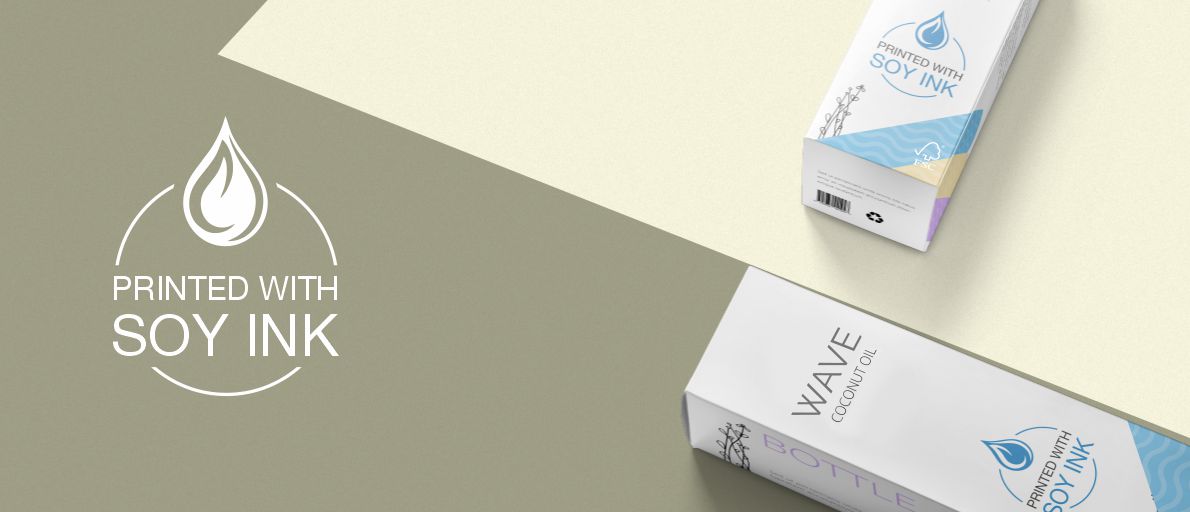 Sustainable packaging has become as important as eco-friendly products these days. The reason is the accelerating environmental concerns that have made people think wisely before purchasing any particular brand. Hence, businesses need to be more sustainably inclined to sell their brand.
As far as packaging is concerned, the choice of ink plays a significant role.
Can inks be eco-friendly? No, not entirely because they contain harmful chemicals that have short and long-term adverse effects. They also include high concentrations of heavy metals that are harmful to ecosystems. 
Using an abundant amount of ink for packaging has not always been a great idea if you look forward to safeguarding your planet from degradation. 
There might be various alternatives for ink but can count nothing as sustainable as paper and compostable plastic.
According to the study, the solvent contained by inks includes volatile organic compounds, which are highly toxic and cause major environmental pollution.
There are 15% pigments in ink that make it hazardous because they are loaded with heavy metals.  You cannot completely eliminate them because paper sludge in recycled cardboard has the presence of heavy metals.
The presence of resins in ink makes them more viscous to flow through the printing press easily. While, on the other hand, modifiers are meant to improve other important qualities like reducing surface tension and mitigating pollution. It also binds the ink in a better way to specific surfaces.
The effect of ink on the environment is directly proportional to the amount of its usage. In some cases, it can be replaced with better options like soy-based ink not 100 % biodegradable that brings tons of advantages to the table without much harming the environment or ecological system: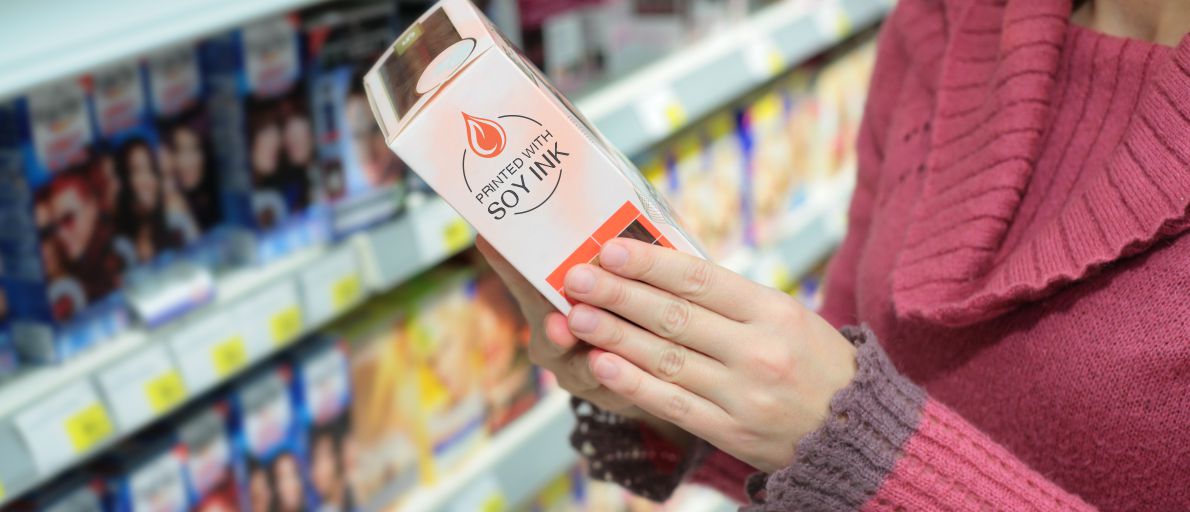 As the name suggests, soy ink is manufactured from soya beans, but it is not absolutely sustainable.
It has gained a lot of popularity since it was first used in 1979.
Let's learn five main advantages of SOYA INK:
Thermal resistance is a mandatory requirement that needs to be fulfilled by ink and when petroleum-based inks cannot do justice.

Soy-based ink printing

is the most valuable option since it has a lower boiling point and works fantastic for premium quality prints.

Apart from being a sustainable choice, it has proven to be very cost-effective. Yes, because it produces the required brighter and sharper within a small amount of use.

Soy ink is known for its stability throughout the printing process. It does not require to be adjusted frequently, which saves time and produces the maximum number of good quality products.

The first step of recycling the packaging product is removing the ink from it. Soy ink-based printed paper tends to separate the dust faster, which becomes incredibly easy to recycle. As per the study, soy ink is four times more biodegradable than petroleum-based ink. Therefore, it does not have the worst effect on the environment.

As we discussed earlier, the poor impact of VOC's on the environment that how its pollutants evaporate and trouble the human race as well. Soy-based ink has 1/5

th

lesser amount of VOC's as compared to petroleum-based ink.
 To uplift your brand's impression, connect with Lynx. We comprehend your businesses' value and extend the best solutions to make your brand stand out from the crowd. Sustainability is our motto, and we stand by it, no matter what. We manufacture labels, tags, packaging boxes, and bags using eco-friendly and healthier options of inks.
---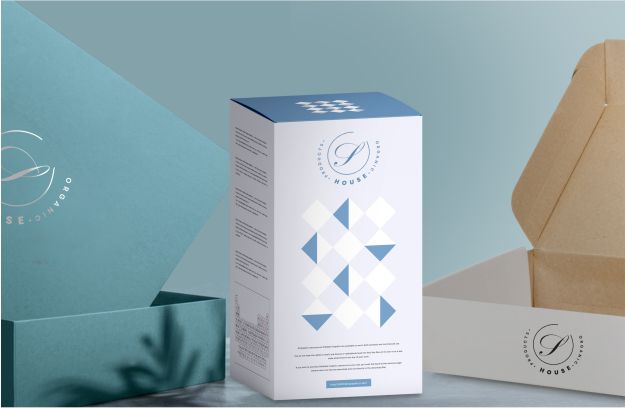 Importance of Sample Boxes for Your Packaging
Be it a luxury rigid box or corrugated cardboard, prototyping is a crucial part of finding the right packaging for your product's success in retail or eCommerce. Even if you've finalised your product's packaging design, there's always room for improvement that can be realised only when you see the final product.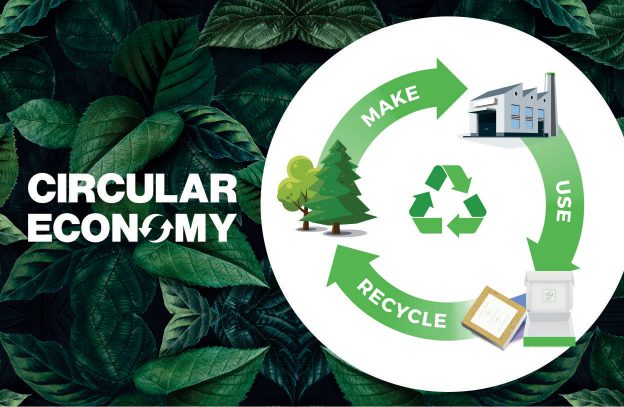 Sustaining Circular Economy with Eco-Packaging
Most businesses work in a linear economy based on a 'Take, Make and Dispose of' model. In a linear economy, raw materials are taken from natural resources, manufactured into products, which are disposed of as waste after use.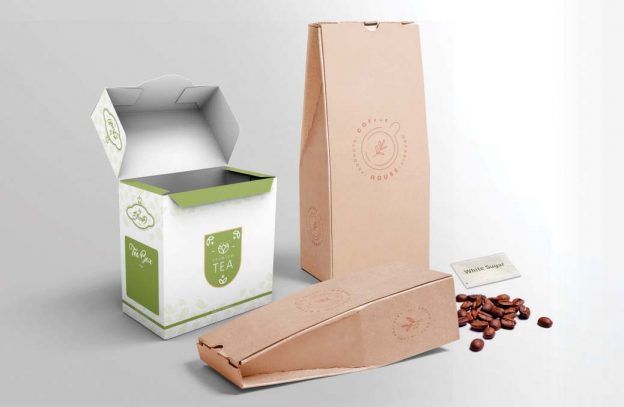 Elevate to Eco-Friendly with Sustainable Paper Packaging
Paper-based packaging is made either from recycled paper materials or paper sourced from environmentally responsible sources.