July 26, 2020
Why is Kraft paper the new Luxury for Brands?
Packaging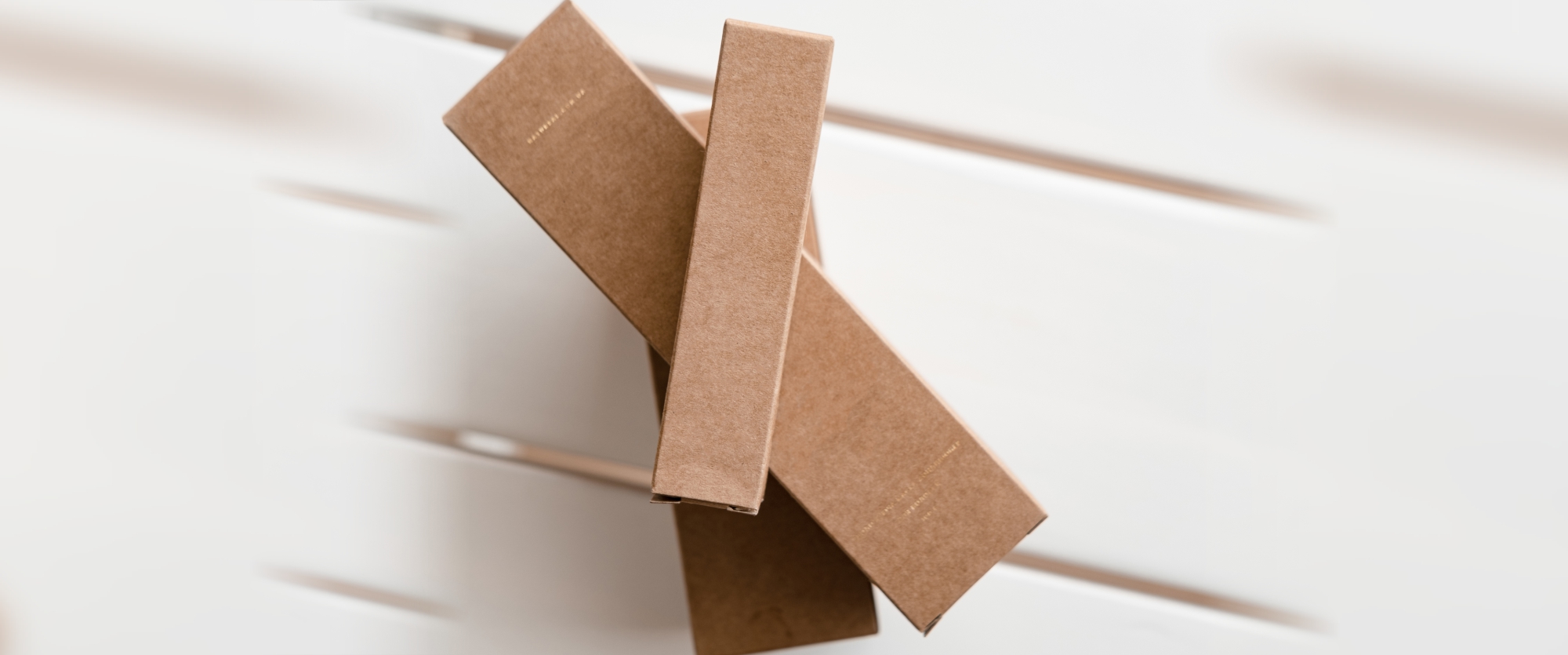 With the increase in plastic pollution, sustainable packaging has become prevalent. Green choices are the new love of today's well – aware customers. They are empowered to bring lifestyle changes to protect the environment. One of them is bringing eco friendly packaging in use. Considering the pragmatic approach of customers, brands should no more opt for packaging simply on the basis of its look and feel. BRANDING and SUSTAINABILITY need to co-exist, if marketers wish to win the long term loyalty of customers.
Now, the point comes what base paper should be chosen bringing new luxury for brands that stand the test of marketing and environmental feasibility. Kraft Paper is the Answer. It is the best choice for luxury packaging manufacturers and corrugated box manufacturers. 
Firstly let's understand what Kraft Paper is.
Kraft paper is made by crushing and blending wood pulp material into the large rolls of brown filament. The filaments are not color treated, attributing a minimal chemical processing. The best feature of Kraft Packaging is that it starts decomposing within a few weeks. It can also be recycled easily. 
Kraft Paper is the best green alternative, which makes a real, lasting difference. Produced from all natural ingredients, it meets National Environmental protection standards, making it most popular among environmentally conscious customers.  It is:
Non toxic

Odorless

Pollution Free

Emits low carbon footprints
Besides it's sustainable features, it's mesmerizing look and feel has made it a new choice for brands. It's awestruck effect, magnetic glance, and charismatic touch enhance the value of products. It has gained huge popularity among luxury packaging manufacturers and corrugated box manufacturers associated with the Garment and Textile industries. Thanks to its moisture resistance ability and high elasticity features!
Brands can also print their logos, print product information or other data/art work on Kraft boxes, which includes promotional details, contact details etc. The important facts get communicated to customers easily,  increasing the sales of products.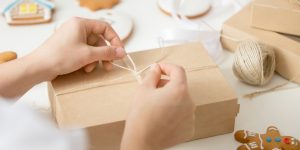 There are a lot more qualities of Kraft Paper which makes it stand out from the regular packaging paper. Let's check it out:
Durability:

Kraft paper comprises high sulfur ratio and reduced lignin content. Thus, it can withstand complex industrial pressures. Also, it does not involve extensive bleaching which decreases the possibility of ruining paper strength.

Light weight:

Kraft Papers weigh less, which attract

corrugated box manufacturers,

largest cardboard manufacturers

 Boxes made out of Kraft Paper can easily be loaded for transportation. Infact, customers find them attractive as they are convenient to handle, unlike heavy packaging boxes.

Saves cost:

Kraft manufacturing process has low involvement of bleaching, which reduces the cost of manual interventions. Being lightweight, they also minimize shipping cost. The Kraft Paper is the complete packaging in itself, preventing unnecessary overspray, which further helps reduce costs and save money.

Crease resistance:

A lot of

luxury packaging manufacturers

prefer Kraft Paper due to it's crease-resistance properties. It is lightweight, but still doesn't fall prey to creasing problems easily. It's non – crumpling features make it a best choice to label product features and uses.

Anti – slip:

Kraft Paper has anti-slip properties that minimize breakage and protect the products being shipped. With a Kraft Paper cardboard slip sheet, the shifting process of entire loads becomes easier.

Add sophistication:

The brown base color of Kraft Paper enhances the effect of even the most minimalist designs. A simple combination of one or two colors looks beautiful. The catchy paper color leaves no stone unturned to bring out the classic and elegant look of brands.

Versatile applications:

Kraft Paper is available in various shapes and sizes, making it functionally possible to wrap different objects of any size and shape. It can be a bottle, or a T-Shirt, or stationery. Kraft Paper also has one more use in the form of void filling applications because they are sturdy, lightweight, and recyclable.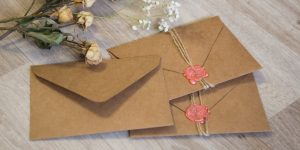 Other applications:
Kraft paper bags: The excellent paper material of Kraft paper makes it the best choice for paper bags. It is a strong and cost-effective packaging option, with a holding capacity of three to four kilograms.
Packaging: Kraft Paper is the most sophisticated packaging paper, making it the preferred choice for luxury packaging manufacturers.

Moreover, the boxes made out of them have the capability to add corrugated layers, which gives them huge robustness. They can be easily cut in various shapes like rectangles, squares, diamonds, and even egg shapes. Their strength, whiteness and resistance to yellowing have made them an accurate choice for the

corrugated box manufacturers

.

According to a variety of clothes, such as socks, ties, shirts and other fabrics, the Kraft boxes get customized into any size and shape.  Infact, they can be used in between shirts and socks to give them a proper setting.  The packaging can be molded into a premium look by printing white ink over the cover. Other printing techniques like CMYK offset printing, spot UV finish and gold or silver foil stamping can also be applied to make your brand unique and give it a special personality.
Big Brands like Nike, Adidas, HUAWEI are already using them shunning plastic bags.They are beneficial for transportation purposes, and easily protect the products from any damage.
Hang tags:

Kraft Hang tag is one of the most nominal ways to display brand and create awareness among people. Special instructions, clothing labels etc get printed on it in a clear manner, contributing to sales.

Gift wrapping: The Kraft Paper contributes towards Corporate Gifting as well. Its neutral color makes it highly creative to be used for gift wrapping purposes. It brings out natural packaging projecting a rustic look without being simple and boring. A beautiful design can be projected on this paper easily. The look can be further enhanced by adding embellishments. They can be best used for making jewelry boxes which come in various sizes for bracelets, rings, necklaces, watches etc. These can be gifted to customers, vendors, employees and other partners on various occasions and celebrations.
They are also preferred choices for the Bakery industry.  Cakes, pastries and cupcakes can easily be inserted into kraft paper boxes and a handle can also be attached at the top.
Image enhancement:
Business cards: The natural quality of Kraft Paper gives business cards a pleasing and an appealing look. Handing over these cards leaves a wonderful impression on the receiver.
Envelopes

: Kraft Papers have longer durability in comparison to other kinds of paper. Their resistance to creasing makes them the best choice for envelopes. Kraft Paper is hard wearing and ensures that whatever the envelope is carrying, its outer surface will not get ruined.

On – Desk accessories:

Kraft paper contributes towards beautifying and personalizing the work desk. Stationery products like Kraft notebooks, Kraft pads, Kraft sticky notes etc. help organize your writing space in the most systematic manner. 
Kraft Paper is definitely a new choice of packaging for Gen Next, especially for luxury packaging manufacturers and corrugated box manufacturers. Thanks to its recyclability, robust and easy to handle nature. It just doesn't look great, but also pours true love on nature. So, why to wait? It's time to switch to Kraft and bring a new breeze to your packaging goals.   
Here at LYNX, our eco-friendly Kraft Paper is ideal for packaging purposes. We cater renowned e-commerce companies and other brands to resonate with customers. It may take you one step higher and get you noticed in the crowd.
---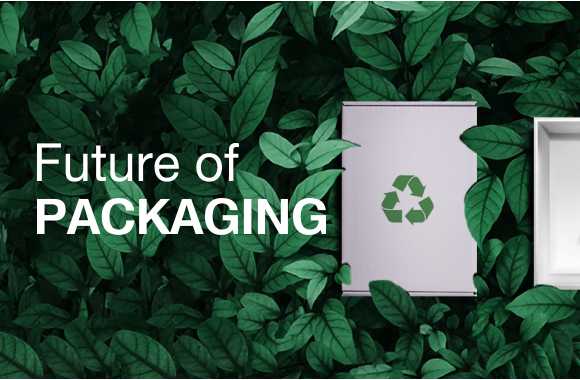 Recycled Packaging Solutions-The Future of Packaging
Every day the lives of people around the world are surrounded by packages of a different kind.  It shields, maintains, improves transportability and durability as well.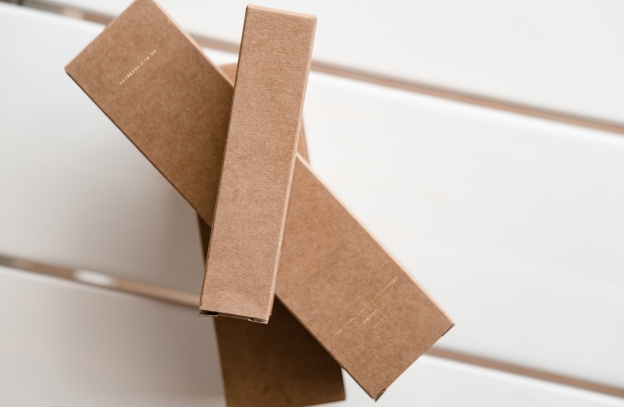 Why is Kraft paper the new Luxury for Brands?
BRANDING and SUSTAINABILITY need to co-exist, if marketers wish to win the long term loyalty of customers.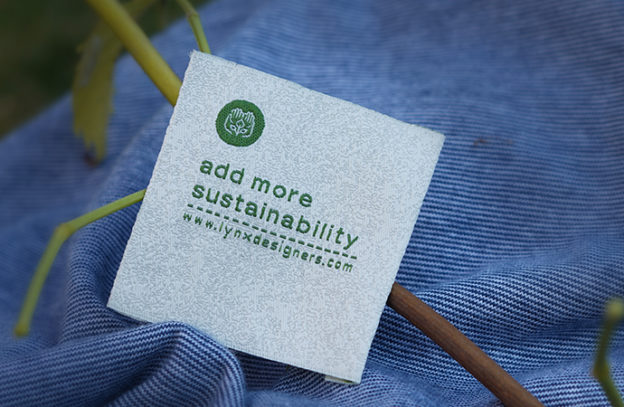 Why are premium woven labels the ultimate choice for the modern garments industry?
Just like Promotion, Pricing and Packaging, Labelling plays an important role to position your brand with a great force. Labelling puts identification marks on the brand, containing important features of products.